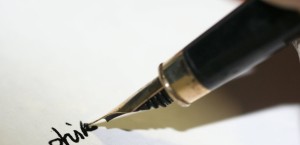 "An echo is a reflection of sound, arriving at the listener some time after the direct sound." (Wikipedia, June 16, 2014)
I plan to soon complete a post that will conclude a compilation titled "Amplified Echoes." The title of the work reflects its intent: to speak again with clarity the words and ideas of ancient, holy scriptures — hopefully in ways that are fresh and compelling to contemporary readers. Featured icons, quotes, and lyrics are intended to evoke thankful reflection on the influence and work of saints around us, as well as those who have gone before.
"Amplified Echoes" will be dedicated to (at least) two saints influential in my own life, both who have recently completed their earthly journeys:
Virginia Ruth Fagan Lyon • January 20, 1936 – June 11, 2013
Carl C. Waggoner, Jr. • July 19, 1942 – July 30, 2013
They now are part of the "great cloud of witnesses" that cheer us on to the end of our own race. (Hebrews 12:1-3) May the Author who penned Bible stories through his servants of old continue to tell new stories of his greatness through our lives as we seek to follow Christ today.
***
"I'm an empty page;
I'm an open book.
Write Your story on my heart;
Come on and make Your mark!"
"Author of my hope.
Maker of the stars,
let me be Your work of art!
Won't You write Your story on my heart?"*
*From "Write Your Story," on the album If We're Honest.
Written by Battistelli, Francesca; Garcia, David; Glover, Benjamin Michael.
***
Copyright © 2014. The Literate Lyoness.