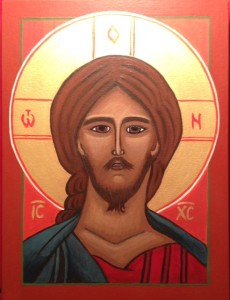 No formula for becoming a Christian is presented in Scripture because each believer must enter into a relationship with Christ in their own authentic way, surpassing mere intellectual assent to the tenets of Judeo-Christian tradition or one's family, national, or cultural heritage.
Below are relevant links that provide guidance:
In its simplest form, a basic prayer of commitment to Christ says in essence, "Save me, I'm Yours."
This sample prayer of commitment is provided by Dr. John C. Lennox in Have No Fear: Being Salt and Light Even When It's Costly (2018):
"Lord Jesus Christ, I present myself to you now. 
I know I have sinned in my thoughts, words, and actions. I am very conscious of my sin, my need for your forgiveness. I am truly sorry.
I know that I cannot obtain your acceptance by anything that I can do. But I thank you that you came form heaven to save me — by giving your life upon the cross for me and rising again.
As best as I understand, and gratefully, I give my life back to you, asking for your forgiveness and your acceptance. Please come fully into my life as I trust you alone for my salvation. 
Come in as my Savior to cleanse me.
Come in as my Lord to control me. 
Come in as my Friend to be with me. 
Please send the Holy Spirit to live inside me and make me a child in your family.
I am stepping out in faith and in total trust of Christ.
Amen."
Conversion Stories