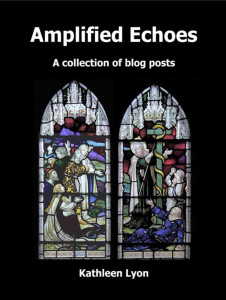 "Amplified Echoes" is now available in PDF format.
This 60-page compilation of 2014 Literate Lyoness blog posts are formatted to be read in Adobe Acrobat Reader's 2-page view. Enjoy!
Possibly coming in 2015: "My Favorite Prophet Ezekiel."  Subscribe to this blog to get updates. In the meantime, you can contact me at thelyoness@literatelyoness.com.